1010 Rall Road    Toledo, Ohio  43617
Phone: 419-865-6512     Fax: 419-865-0361
Water slow...Call Joe!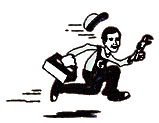 Joe Ganzel Plumbing Service, Inc. is an experienced second generation family owned and operated plumbing business located in Toledo,Ohio for over 46 years. It was founded in 1960 by Joe Ganzel. In 1994, Paul Ganzel, Joe's son, took over ownership. Paul's son, Luke Ganzel, joined the company in 2003.

Paul Ganzel is a Master plumber, with 30 years experience, who holds licenses in the following areas; State of Ohio, Lucas County, Wood County, Ottawa County, Toledo, Oregon, Perrrysburg, Maumee, and Rossford.

We also service surrounding areas.

Joe Ganzel Plumbing, Inc. specializes in residential plumbing repairs, residential plumbing remodels, and residential new construction plumbing.

We are licensed and specialize in residential hydronics (hot water boiler heat) repairs, and replacements.



We offer FREE ESTIMATES.
We are insured.
We will install your fixture as well as supply one for you if you want.
No job is too small!

Services we provide also  include:
~In house drain cleaning and drain repairs
~Waterlines-repaired or replaced

~Sump pumps,water generated/battery back up sump pumps,ejection pumps installation

~Gasline installations-in house

~Residential hydronics (hot water boiler heat)

~Faucet repairs and replacements

~Water heater installations


We are members of the Better Business Bureau of NW Ohio
We are members of the Toledo Area Chamber of Commerce.
~When you need plumbing work done, call someone you can trust~

Contact us:


Phone: 419-865-6512


Fax: 419-865-0361


Email: sgan@buckeye-express.com


1010 Rall Road
Toledo, Ohio 43617